| | |
| --- | --- |
| | Chromebook Tips! Troubleshooting your Camera, Microphone, and Audio |
Please use the following tips to troubleshoot your Chromebook camera if it is showing as black or red, and your microphone and audio as needed.
1. For the camera, make sure the privacy slider is open. Look for the button at the top of the Chromebook screen and make sure it is slid over to the right.
If you see the privacy slider to the left, as shown below, the privacy slider is closed and you will need to open it to be seen on camera.

2. If you have made sure your privacy slider is open, make sure that the camera has been enabled in settings of the site.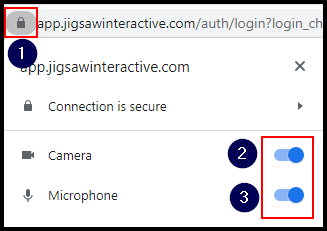 If you do not see the Camera and Microphone options as seen above, you may need to choose Site Settings, and then choose to Allow it.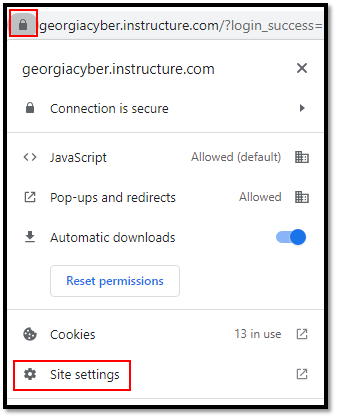 3. Finally, if you are still experiencing camera issues, test the hardware itself on your device with the website listed in blue below.
Click on this link to test your webcam, microphone, or headphones. https://webcammictest.com/
If you see a pop-up asking you to Allow the webcam, please choose Allow.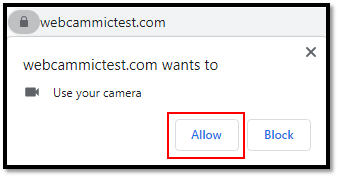 On the website, under each heading, you will find the button to test that function.

Please be sure your volume is turned down to 15 before starting this test...it may be very loud!