| | |
| --- | --- |
| | Chromebook Tips: Finding the Calculator on a Chromebook |
Your GCA Chromebook has a calculator on it. To find it and use it, follow the instructions below.
1. Click on the launcher, the white round circle in the lowest left corner of your Chromebook.

2. In the search field, type in the word calculator.

3. When you see the calculator icon, click on it to open it.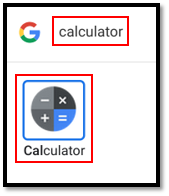 4. The calculator will open to a full screen and the icon will be automatically pinned to your shelf (the black bar across the bottom or side of your screen). Each time you need to use it, click on the calculator icon on your shelf.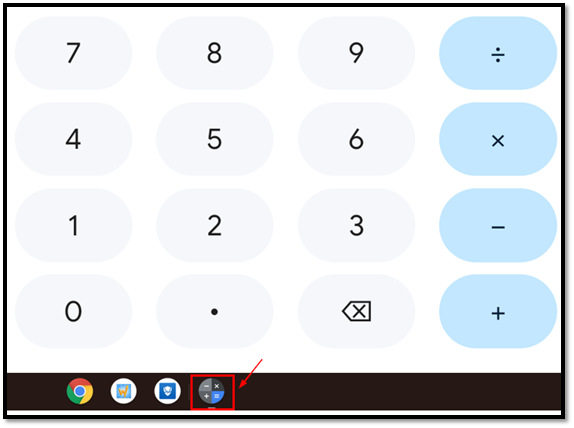 5. As always, use the maximize or minimize options to make the calculator full screen or smaller.