| | |
| --- | --- |
| | Chromebook Tips: Use the Chromebook Camera to Scan a Document |
Do you need to submit an assignment you completed on paper? Using the camera on your Chromebook, scan the paper document following the instructions below.
1. Get your document ready.
2. Click the App Launcher, located in the lower-left corner of your Chromebook screen.

or

3. Choose the Camera option. If you don't see the Camera option, type Camera into the search bar.

4. When it opens, you will see the options to take a video, a photo, or scan a document. Choose Scan.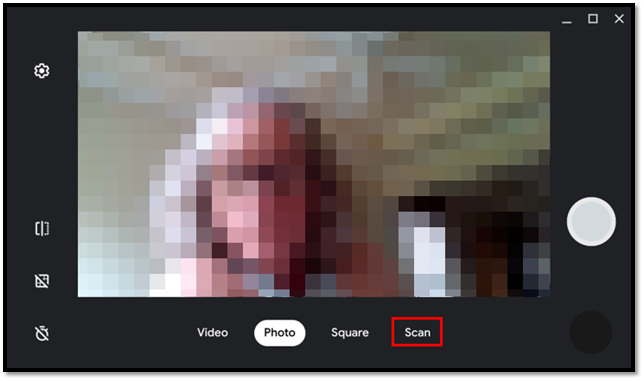 5. If this is the first time you have used your camera in this way, you may need to choose Got it from the pop-up message. If not, go to Step 6.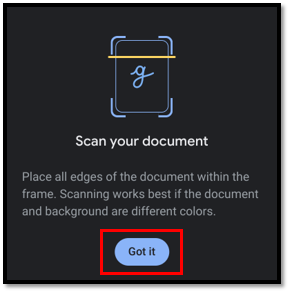 6. Hold your paper up to the camera to scan. The camera detects your document and places a blue border around it. Line it up inside the border.
*While it looks mirrored, once you take the picture, it will save correctly.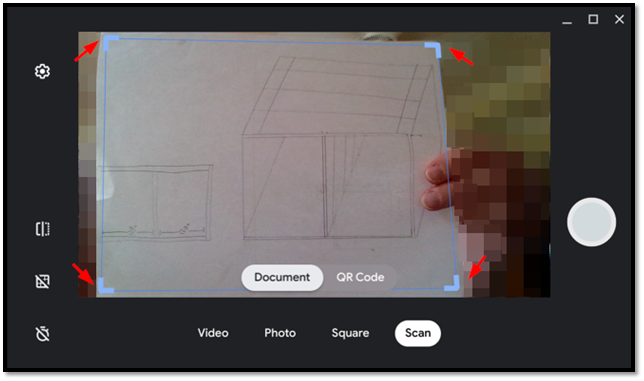 7. Still holding the document, scan it by clicking the capture button to the right of the image.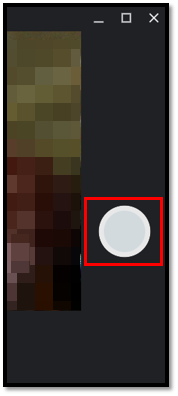 8. Click the pencil icon to make edits first or choose to save the photo image as a PDF.

9. Back in your Canvas assignment, be sure you see the option to Upload.

10. Click on Choose a file to upload.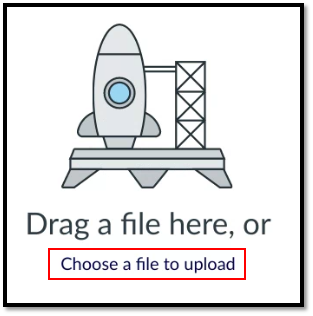 11. Find your PDF from the document you scanned on the webcam under Files, then Camera. You must click on the PDF file name, then choose Open.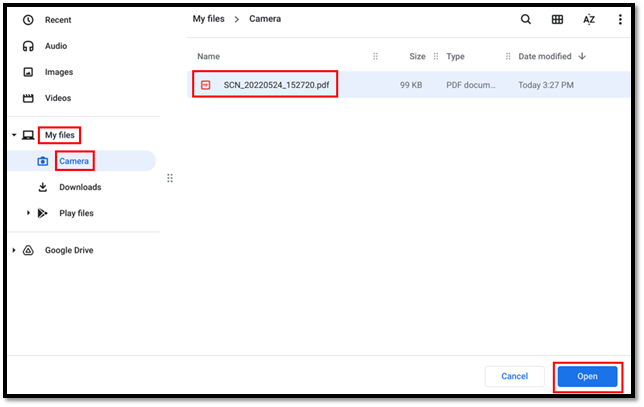 12. Back in your Canvas assignment, your file will be there. Choose the option to Submit Assignment.