| | |
| --- | --- |
| | Submitting a Google Assignment in Canvas |
Your teacher may have created an assignment for you to submit in Canvas that's called a Google Assignment. When you notice the assignment has the Google Assignment icon, you should follow the instructions below to submit it.

1. Always find your assignments in the Modules of your courses, as you can see in the example below.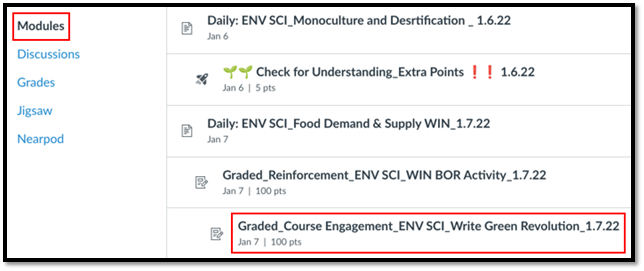 2. You may have to choose the option to load the assignment in a new tab of your browser. If you don't see this option, go to Step 3.

3. If the assignment is a Google Assignment and this is the first time you are submitting one in this course, you will see the following screen. Confirm your GCA email address and name are shown on the screen, then choose the option to Link.
*If you have submitted a Google Assignment in this course before, skip to Step 4, since your Google account will already be linked.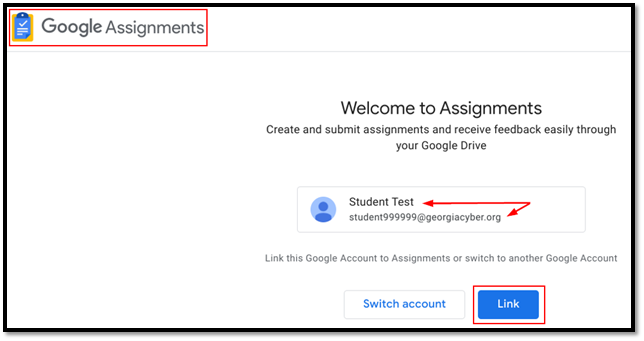 4. In the second pop-up window, confirm your GCA email for the last time, and choose Link again.
*If you're using a personal computer and notice a personal Gmail address here, DO NOT LINK. Click here to make sure you have logged in to your personal computer correctly.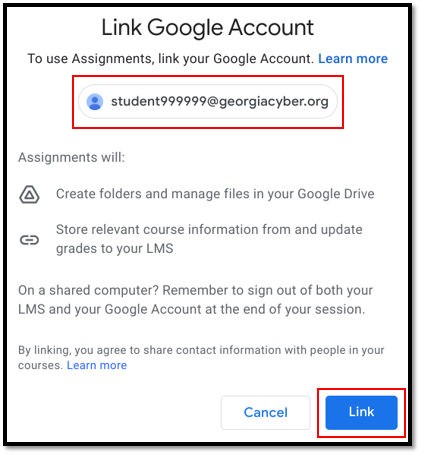 5. Now the assignment will show on your Canvas page. Click on the document itself, where you should see your name at the beginning of the document.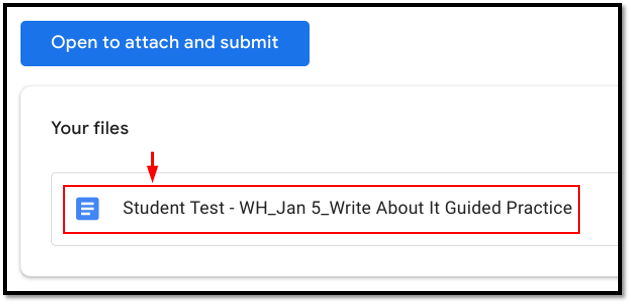 6. The assignment will open in a new tab of your browser and you can complete your work on that document. Note that your name is at the top of this document and it is now saved in your GCA Google Drive.

7. Go back to the Canvas Assignment tab in your browser and choose Open to attach and submit.
8. The next tab will allow you to Submit the assignment. You will see confirmation that you submitted it and if you need to make changes before the due date, choose Unsubmit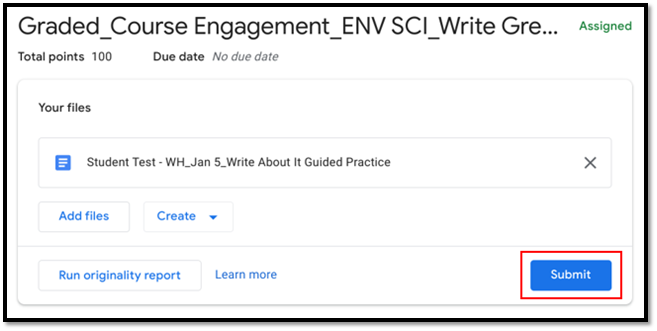 Congratulations! You have completed and submitted a Google Assignment in Canvas.