| | |
| --- | --- |
| | Restarting a Chromebook |
Good care for your Chromebook involves restarting it on a daily basis. Follow these instructions to restart your Chromebook.
1. Click on the lower right corner of your screen where you can see the wifi icon, battery icon, and the time.

2. In the pop-up that appears, click on the power symbol to shut down your Chromebook. Using "Sign out" is not the same as shutting down and restarting your Chromebook. Be sure to click on the power symbol.

3. Once your Chromebook powers off, click on the power button from your keyboard to turn it back on. The power button is in the upper right corner of your keyboard.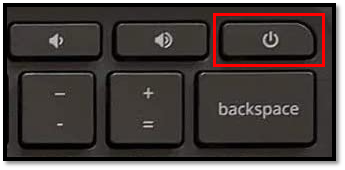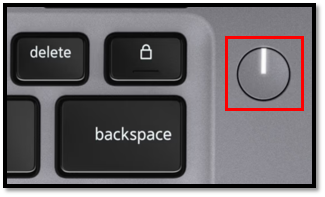 4. The screen will open with your GCA Google account name and a space for you to type your password. This will log you back into your Chromebook.