| | |
| --- | --- |
| | How To Take Screenshots on a Chromebook |
Sharing a screenshot of what you see from your GCA-issued Chromebook is a very useful tool to get help from your teacher and from the Student Support Team.
1) Locate your ctrl key and the screen key on your keyboard. Note! Choose the correct view of your Chromebook keyboard from the two images below.
Press and hold down the ctrl key, then the screen key. This will take a screenshot of your entire screen and store it in your Downloads folder. A picture of your entire screen is the best option to help with any technical troubleshooting.
Your Chromebook may look like this: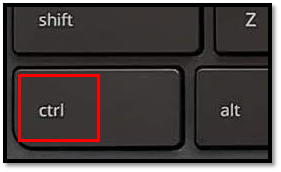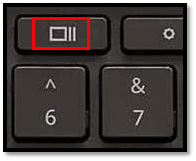 OR, your Chromebook may look like this: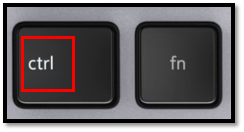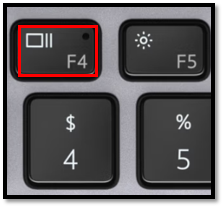 2) To take a screenshot of only a portion of your screen, press and hold the ctrl key, the shift key, and the screen key. Click and drag the cursor across your screen to capture the part you want to show. Click on the screen capture option in the middle of the screenshot you just took. That will send it to be stored in your Downloads folder.
3) To find your screenshot, choose the Launcher in the lower left corner of your Chromebook.

4) Choose Files. If you don't see the option for Files, click on the arrow up to show all icons.

5) Choose My Files, and then Downloads.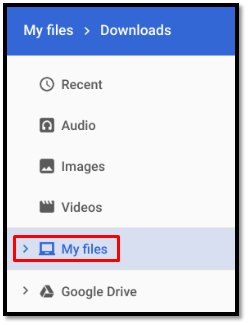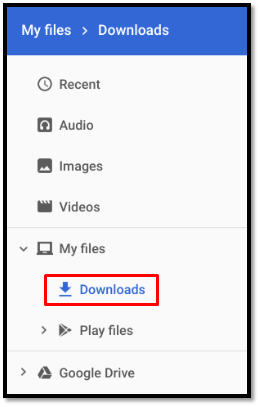 6) When you submit a request or email a GCA staff member, you can attach any screenshots found in this folder.