Pictures from a Smartphone to

a GCA Chromebook
There may be occasions when you need to take a picture on a personal smartphone, and then use it on the GCA Chromebook. These instructions can help you complete the process.
1. You will need to have the Google Drive app downloaded to your smartphone. Find the app shown below and download it to your phone. Choose to Sign In once you have opened the app.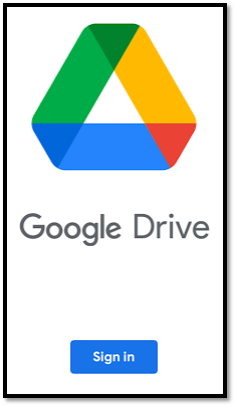 2. Use the student GCA email and password to log in to the Google Drive. This is the only way to be sure you are using the student Google Drive and not a personal one.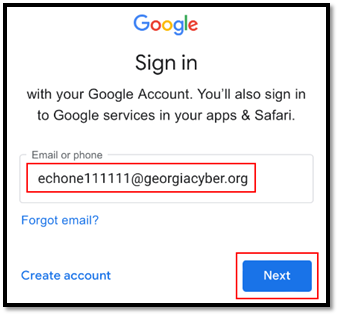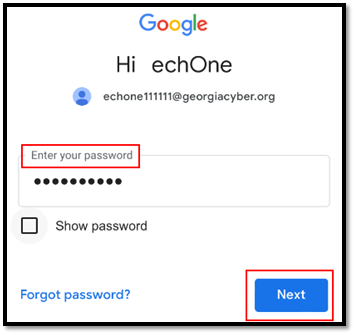 3. Once you are in the student's GCA Google Drive, choose the plus icon in the lower right corner to take a photo that will be saved in the student's Google Drive.

4. When the camera on the phone opens, take your photograph. Then choose to Retake or Use Photo. Once you choose to use the photograph, you will see a notice that the upload is processing and then finally complete. If you want to check that it is in the Google Drive, choose Locate.



5. Congratulations! Now your photograph is saved in your GCA student's Google Drive. To see how you can submit the photograph to an assignment in Canvas on the GCA Chromebook, click here.