| | |
| --- | --- |
| | Canvas Observer Using the GCA App on a Smartphone |
The GCA App is a wonderful tool to give you access to announcements, school calendar events, GCA social media links, and browser access to Canvas, Nucleus, and Infinite Campus.
1. Go to the location on your phone where you find and download Apps that are compatible with your smartphone.
2. Search for Georgia Cyber Academy. Download the free App.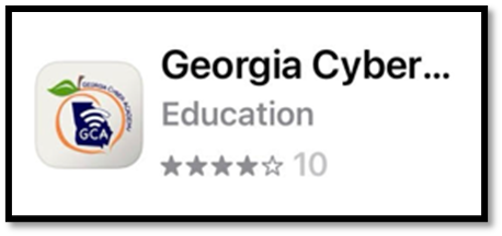 3. On the opening page of the GCA App, choose the More option, the three lines in the bottom right corner. From the open menu options, choose Parent Canvas Login.
If you already have the Canvas Parent App (as shown below), your Observer account will open in the app, which may look different than access from the browser.

If you do not have the Canvas Parent App, you will be taken to browser access to log in to your Canvas Observer account.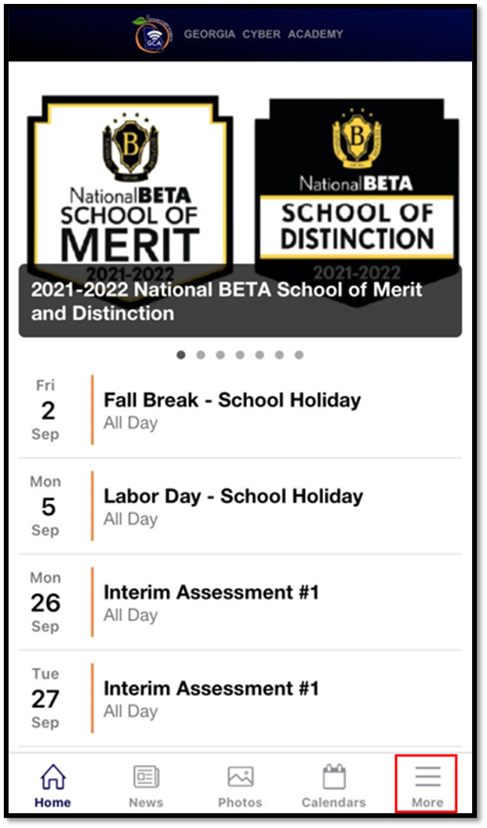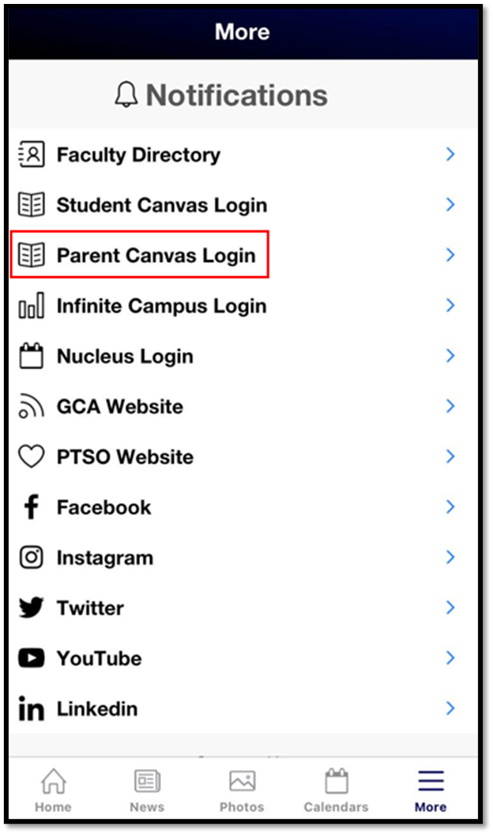 *Please note that individual choices in the Settings of your smartphone may affect your ability to open links directly in the browser.
4. From the phone's browser, log in to the Canvas Observer account with your username and password. Please do not use the "Forgot Password?" option. If you need a password reset for the Observer account, click here to submit the request.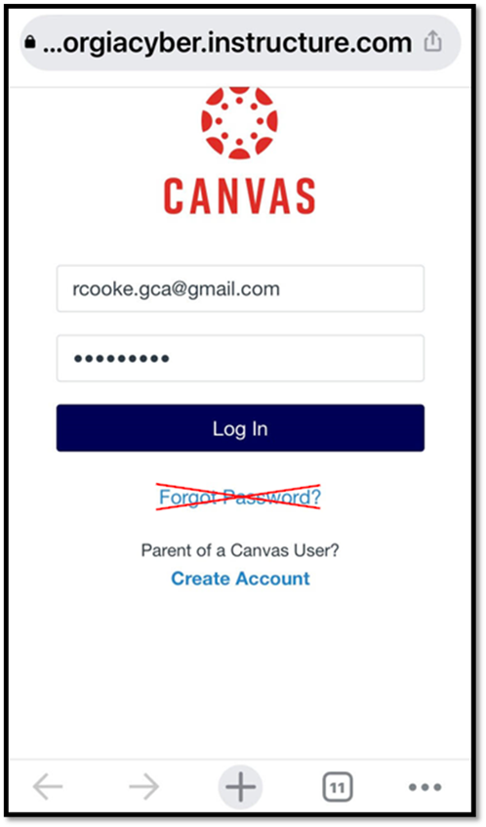 5. On the Canvas dashboard, you will see all courses of your student by scrolling up. With multiple students enrolled, the dropdown at the top allows you to toggle between each one of your students.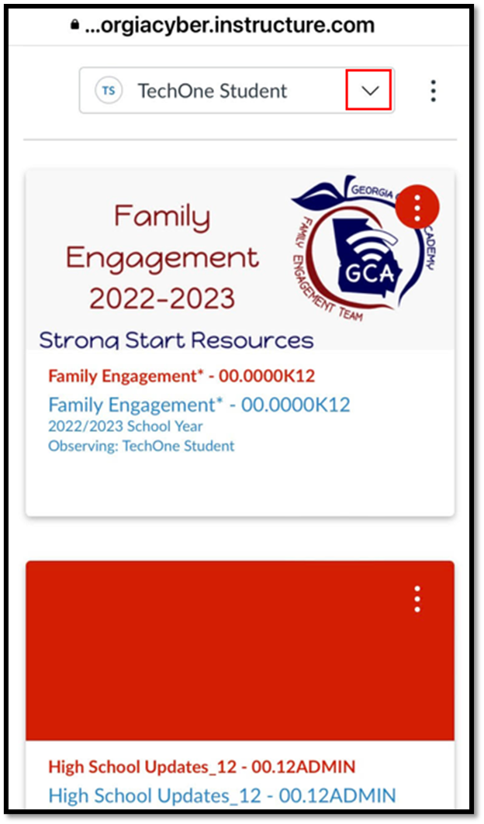 The GCA App allows browser access to Nucleus and Infinite Campus as well. Although students can log in to their Canvas account too, it is not recommended that both student and Observer log in on the same smartphone.
The best practice for students is to attend all classes and complete coursework on the GCA Chromebook or other computer, not a smartphone.