| | |
| --- | --- |
| | Chromebook Accessibility: Tap to Click |
The Touchpad on the Chromebook enables you to navigate the pages you access every day. You can enable Tap-to-Click if you prefer to lightly tap your Touchpad or prefer not to use the left and right-click buttons (on some GCA Chromebook models).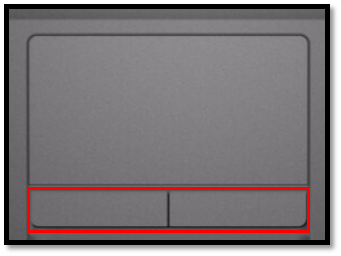 Step 1: Find accessibility features
A. At the bottom right, select the time. Or press Alt + Shift + s.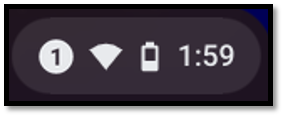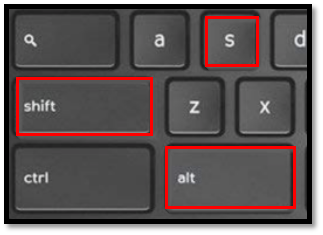 B. Select Settings using the gear icon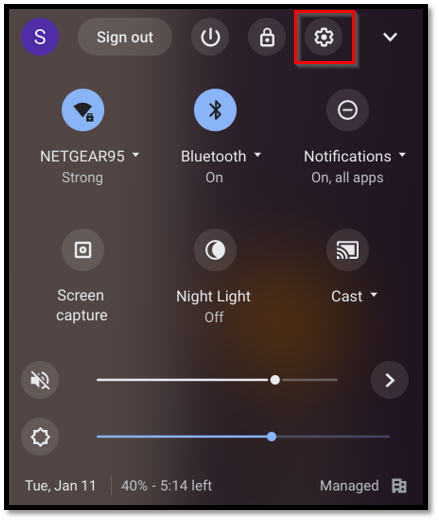 C. At the bottom, select Advanced.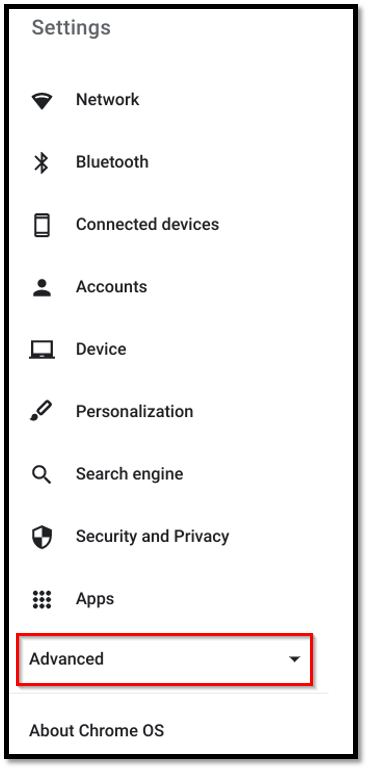 D. In the Accessibility section, select Manage accessibility features.

Optional: To have quick access to accessibility features, turn on Always show accessibility options in the system menu.
Step 2: Enable Tap-to-Click
A. In the drop-down menu for Manage accessibility features, scroll to Mouse and Touchpad. To enable tap-to-click, drag the toggle button from left to right (it turns blue) which turns on this feature.