| | |
| --- | --- |
| | Chromebook Accessibility: Speech to Text/Dictation |
There are times when speech to text or dictation is helpful. It is simple to enable this feature on your Chromebook.
Turn on Chromebook accessibility features
Step 1: Find accessibility features on your Chromebook. Click here for instructions.
Speech to Text/Type Text with your voice
Step 2: Using Dictation
You can speak to enter text in most places where you usually type. You can even add common punctuation marks by saying "comma," "period," "question mark," "exclamation mark," or "exclamation point."
1. At the bottom right, select the time. Or press Alt + Shift + s.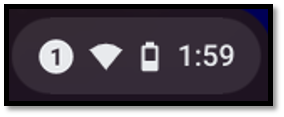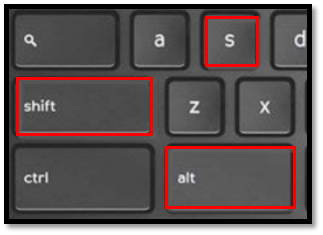 2. Select Settings.
3. At the bottom, select Advanced.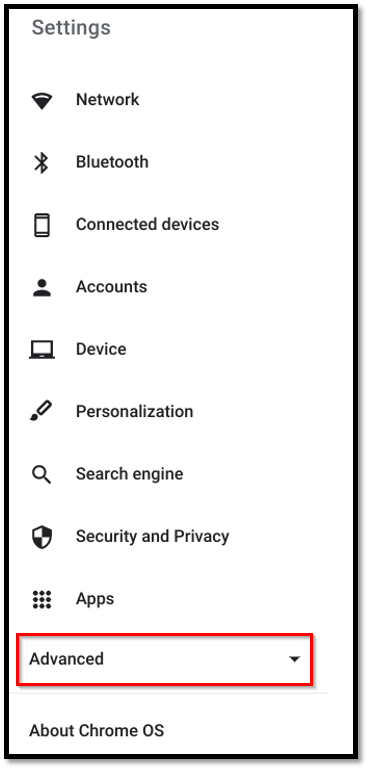 4. In the Accessibility section, select Manage accessibility features.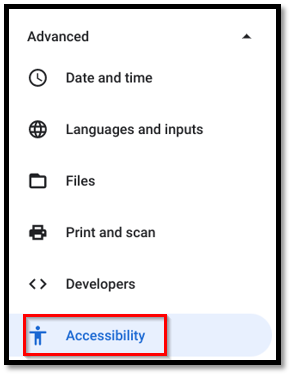 5. Under Keyboard and text input, turn on Enable dictation (speak to type).

6. Tap or select where you want to type.
7. Press Search (the key with the magnifying glass) + d.

8. Say what you want to type.