Chromebook Accessibility: Enlarging the Cursor

and Adding Color
Your GCA-issued Chromebook allows you to change the color of your cursor or make it larger. Follow these instructions.
1. Click on the Launcher button in the lower left corner of your Chromebook, as shown below.

2. Type Accessibility in the search bar OR simply choose the Settings icon.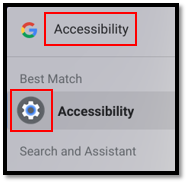 3. If you clicked on the Settings icon, you'll need to choose the Accessibility option in the vertical menu on the left.

4. If you would like Accessibility to show up under Quick Settings, turn this button on.

5. Choose Cursor and touchpad.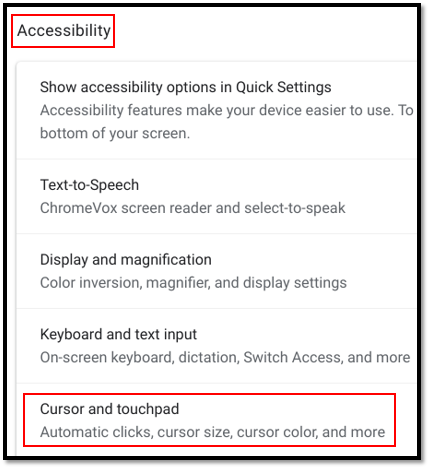 6. Choose the dropdown for the Cursor color and select your preferred color.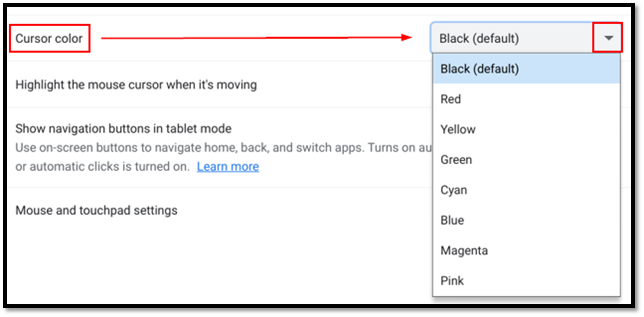 7. Choose the size of your cursor with the toggle switch and move the slider to the size you prefer.