| | |
| --- | --- |
| | Read&Write: How to Download |
Only students who have been pre-approved to use this tool will need these instructions.
Read&Write is an extension in Google Chrome that allows for the following accessibility features.
Text-to-speech to hear words, passages, or whole documents read aloud
Using speech-to-text, dictate words to assist with writing, proofreading, and studying
Word prediction offers suggestions for current or next word as you type
Collect highlights from the text in documents or the web for summarizing or research
Create and listen to voice notes directly inside Google Docs
Follow the instructions below or watch the video to download Read&Write.
1. In the student's Chrome browser, go to the Chrome web store. Type texthelp in the search field.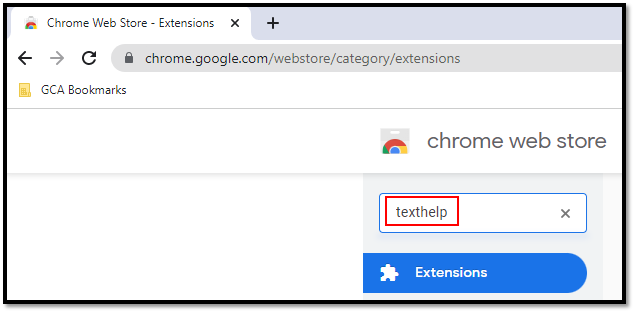 2. From the choices that appear, choose Read&Write for Google Chrome with the purple icon.

3. Choose Add to Chrome and then Add extension


4. Note the pop-up confirming the extension has been added.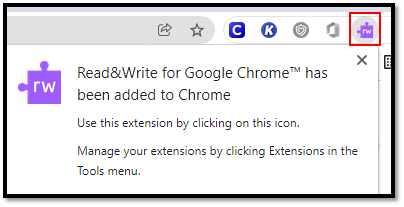 5. Pin the extension to the top of your Chrome browser window with the push-pin icon. First click on the puzzle piece icon, then find the Read & Write extension and pin it.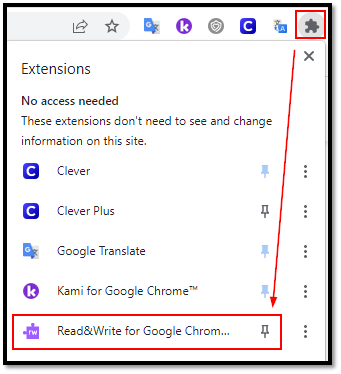 6. Using Read&Write in a Google Doc can be done with the drop-down of the purple puzzle piece that shows the toolbar for Read&Write.