| | |
| --- | --- |
| | Resolving Class Error Messages |
From time to time you may see an error message in Class. Below are common errors and how to resolve them.
At any time, if you see this message, choose OK and you will rejoin the session.

When a teacher has asked you to join a breakout room, if you see this message, simply click Yes and the meeting will have you re-join the session, sending you directly back to the breakout room.

You will need to enable your microphone (and camera, if needed) in the browser to resolve the error below.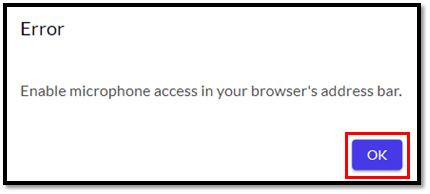 Click on the lock symbol in the URL field to find the site settings and allow the microphone and camera.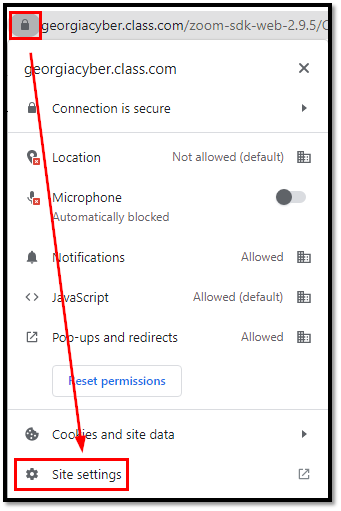 Be sure to Reload to update the settings.