| | |
| --- | --- |
| | Chromebook Tips: Submitting a Screencast Video in a Canvas Assignment |
You can submit a screencast video that you have created on a GCA Chromebook. Follow the instructions below.
If you need to learn how to create a screencast video on the GCA Chromebook, click here.
Would you prefer to watch a video about this? Scroll to the bottom.
Find the assignment in your Canvas course and open the assignment. These instructions use a sample assignment.
*Note that you must have permission from the teacher to submit a screencast for your assignment since not all assignments in Canvas will allow a file upload.
Using the Upload option:
1. The default option is to Upload. If you do not see the Upload button for this assignment, it may not allow you to upload files.

2. Using the Upload option, click on Choose a file to upload.
3. If you recorded using the Screencast App (not keystrokes) click on Google Drive, click Screencast recordings, then double-click the folder with the name of your recording.
Important note! Your recording has "pieces" and the only one you need to submit ends in webm. Do not submit the thumbnail or any other "piece".
Click Open when you've chosen the recording ending webm.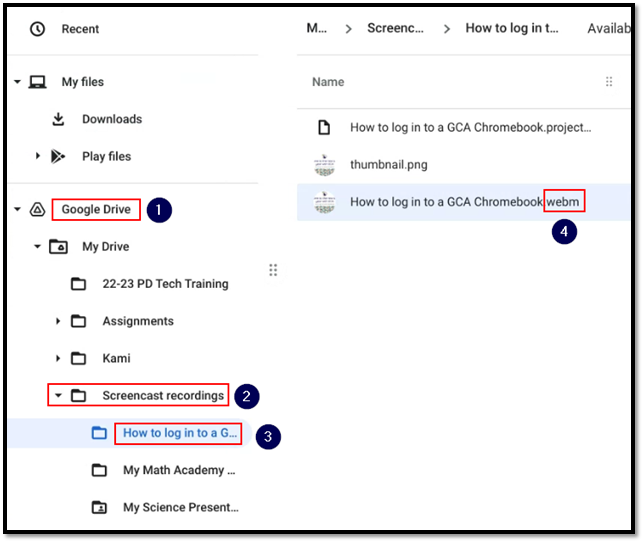 If you recorded your video using keystrokes (not the Screencast App), you will need to find the recording in your Downloads file or wherever you chose to save it.

4. You will see the file in the assignment and can now choose to Submit Assignment.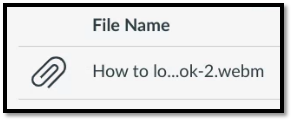 Using the Google Apps option:
1. You can also submit your screencast recording directly from your Google Drive. Click on the 3 dots and choose Google Apps.
2. If you have never authorized your Google Drive with Canvas you may need to follow the steps to Authorize and Allow, making sure you select your GCA student email address.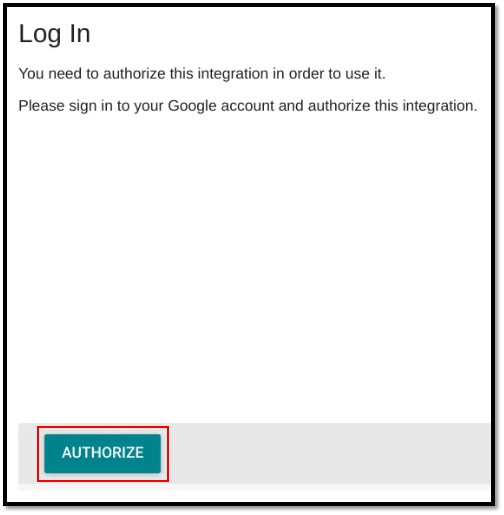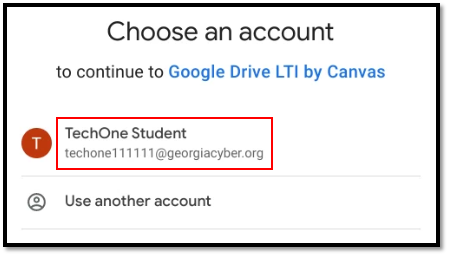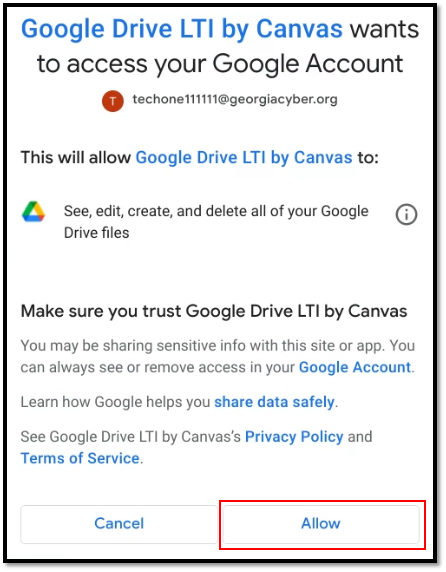 3. Choose the folder titled Screencast recordings (if you used the Screencast App) or the folder you chose (if you used keystrokes) and double-click to open it.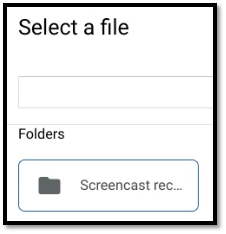 4. Choose the recording you wish to submit.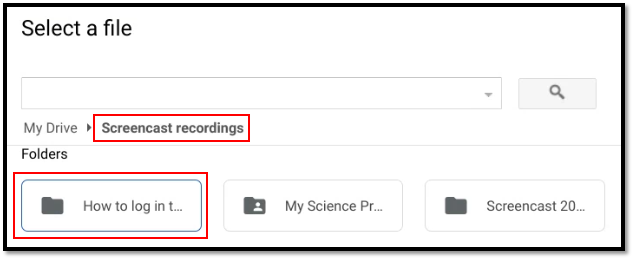 5. Open the file and be sure you submit the one with the play button that shows on the file. Then choose Select.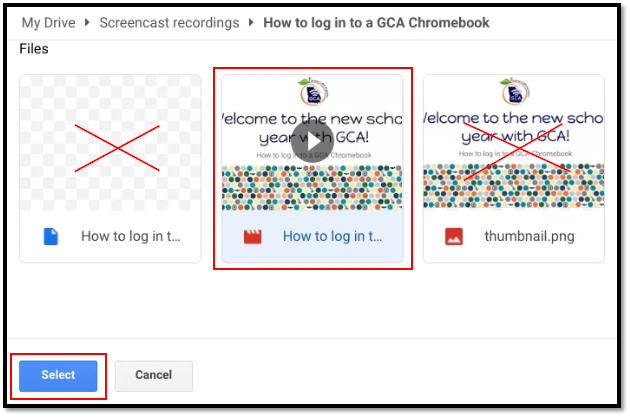 6. You can see the file in your assignment and will need to click the Submit button.
7. Choose the option to Submit Assignment.

Click on the image below to watch a video of this feature.