| | |
| --- | --- |
| | Integrating the Student Google Calendar and the Canvas Calendar |
It can be helpful to have the student Canvas calendar integrated with the student Google calendar. While it means all the same events listed in Canvas will be visible on the student's GCA Google calendar too, be sure to note the following:
**Very Important to note**
While you can see class events and assignments in your

Google calendar

, you

MUST

go back to the course itself in

Canvas

, find the assignment in

Modules

, and complete it there.

Adding an event to your Google calendar will NOT add it to your Canvas calendar
Events on your Canvas calendar are placed there by the teachers of your classes. If you are missing an event on your Canvas calendar, it will not show on your Google calendar.
1. Begin on the student's Canvas calendar page.

2. On the far right side of the calendar, scroll down to see the Calendar Feed button.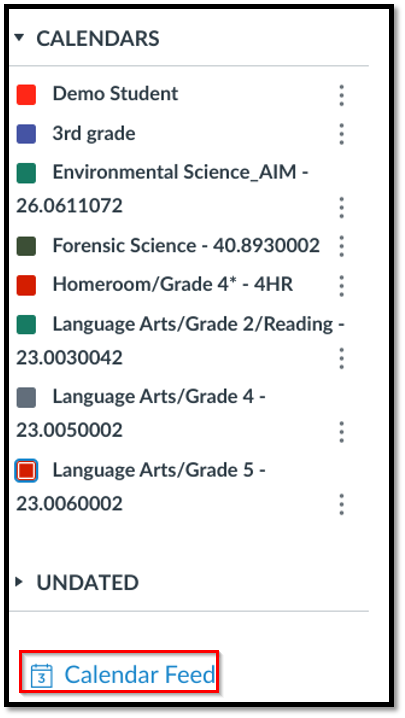 3. In the pop-up that appears, use Ctrl+A to highlight the link and then Ctrl+C to copy the entire link.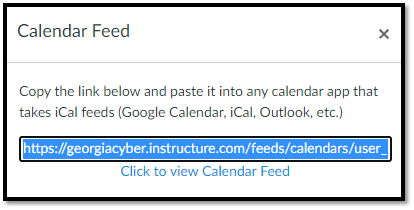 4. Close the pop-up with the "x" in the upper right corner. From the 9 dot grid (App Launcher), the "waffle", open the student GCA Google Calendar.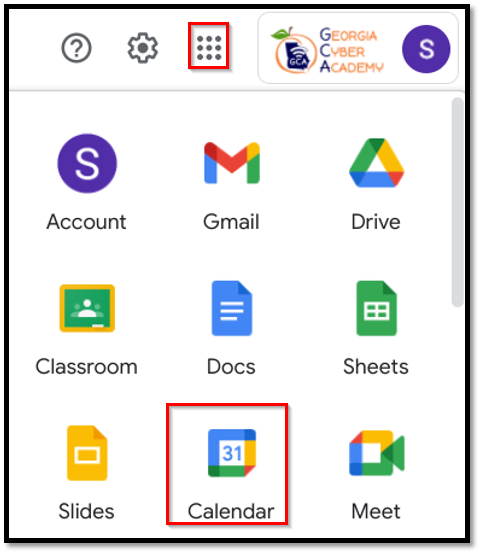 5. Once the Google Calendar is open, scroll down the left side and click on the "+" sign next to Other calendars.

6. In the next pop-up, choose From URL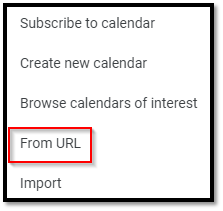 7. Use the Ctrl+V keys to paste the link you copied earlier from the student Canvas calendar into the spaced titled URL of calendar. Click to Add calendar.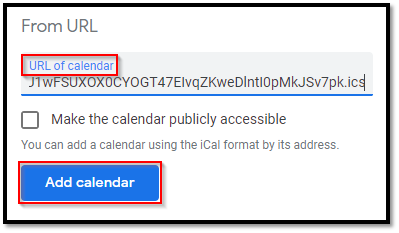 8. Go back to your Google calendar view and you will now see all the Canvas calendar events listed.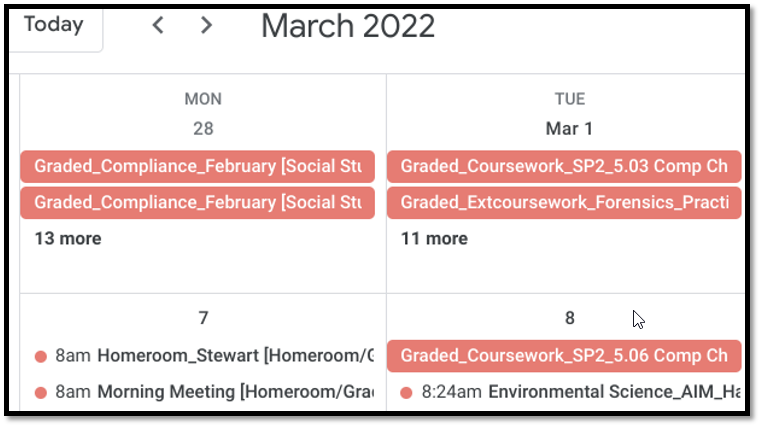 9. Hover over the calendar name in the lower-left corner to show the three dots, the "ellipsis". Clicking on the 3 dots will bring up options for the calendar, including color-coding and Settings. Clicking on Settings will provide options for notifications.