| | |
| --- | --- |
| | Equatio: How to Download |
What is Equatio?
Equatio is an extension in Google Chrome that allows for the following accessibility features.
Easily create math expressions including equations and formulas
Compatible with Google Docs, Forms, Slides, Sheets, and Drawings
Input via keyboard, handwriting recognition (only with a touchscreen or touchpad), and voice dictation
Uses predictive text for what you're typing or writing
Hear your math expressions read out loud
Follow the instructions below or watch the video to download Equatio.
1. In the student's Chrome browser, go to the Chrome web store. Type texthelp equatio in the search field.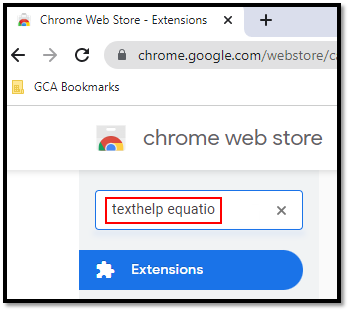 2. From the choices that appear, choose Equatio.

3. Choose Add to Chrome and then Add extension


4. Note the pop-up confirming the extension has been added. You may need to Pin the extension so that you can see it.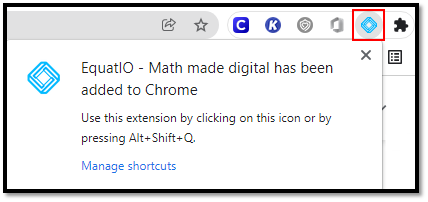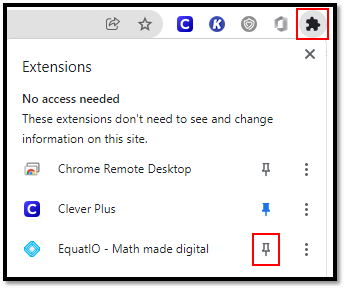 5. The first time you use Equatio, you may be asked to Log in with Google. Be sure to choose your GCA student Google account and then Allow.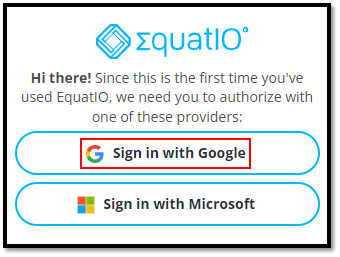 6. Using Equatio in a Google Doc can be done with the toolbar across the bottom of the document.

Click here to watch video instructions for downloading Equatio