| | |
| --- | --- |
| | Updating your Chrome Browser |
All the GCA programs are designed to function best with the most current version of Chrome. For any difficulties with GCA programs, follow these instructions to check your Chrome browser for the latest version.
**Your Chrome browser should be at version 114 or higher.**
1. From your Chrome browser window, click on the three dots in the upper right corner called the vertical ellipsis and choose Settings.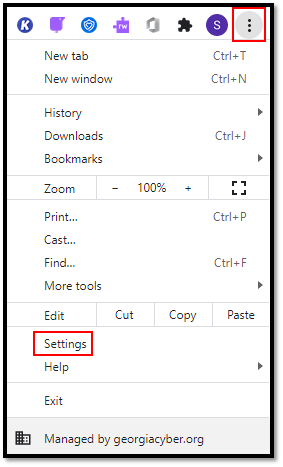 2. Choose About Chrome in the far left column of items to see what version you have.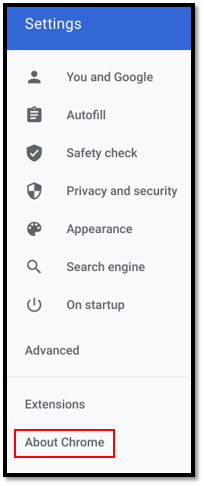 3. To check if your device is up to date, choose Chrome OS Settings.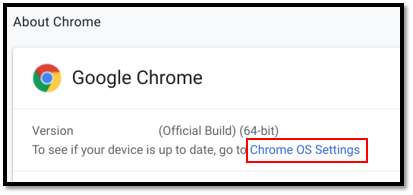 4. Choose Check for updates.

5. If there are any new updates, they will begin to process. This step may take a few minutes. Please do not interrupt the process. Once completed, choose Restart.

6. Your Chromebook will be taken back to the sign-in screen. Enter your password.