| | |
| --- | --- |
| | Read&Write: Digital Dictionary |
Only students who have been pre-approved to use this tool will need these instructions.



The digital dictionary in Read&Write allows students to see definitions of words at their finger tips.
Follow the steps below to use this tool.
Have text open on the screen and have the Read&Write toolbar open.
Step 1: Use your mouse to highlight the word you would like defined.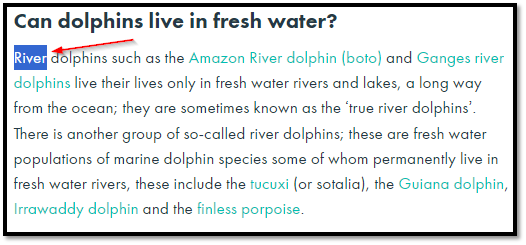 Step 2: On the Read&Write toolbar, click on the icon for the dictionary.

Step 3: A window will appear that shows the word, part of speech and the definition. Click on the play button to hear it read aloud.
View this short video to see how to use the digital dictionary: